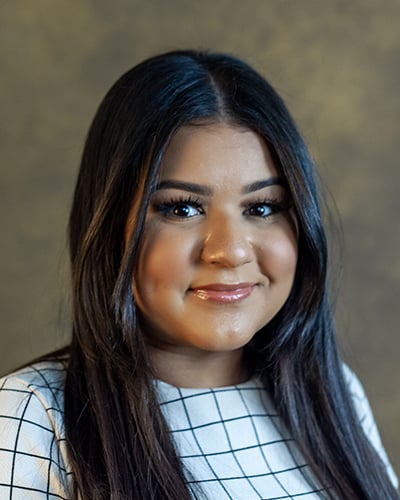 CATALINA MIRANDA
PARALEGAL
Catalina's desire to help and provide a positive impact in people's lives lead her to pursue a career in the legal profession. As a paralegal, Catalina is instrumental in making the legal process as easy as possible for her clients and the attorneys she works alongside. From preparing for discovery and maintaining files to assisting clients with their questions, Catalina ensures each case she works on is handled with the utmost care. Catalina provides each client with exceptional service, always putting forth her best effort. As a Native Spanish speaker, Catalina is instrumental in assisting all of Whitcomb Selinsky, PC's Spanish-speaking clients. She handles their initial inquiries and is available throughout their case, helping the attorneys and Spanish-speaking clients effectively communicate with one another so each party fully understands the other and alleviating potential frustration.
In the past, Catalina has assisted on Social Security cases but is currently focused on litigation. As an avid learner, Catalina is eager to learn more about each practice area in the Whitcomb, Selinsky portfolio.
EXPERIENCE
Prior to joining the Whitcomb, Selinsky team, Catalina worked as a sales manager. This position allowed Catalina to hone her people skills as she was able to interact, connect, and assist a variety of people from various backgrounds.
In her free time, Catalina enjoys traveling and exploring new places and cultures. This exploration enables Catalina to see other people's perspectives. Besides traveling, Catalina enjoys spending quality time with her friends.
Metropolitan State University Paralegal Certificate

, 2021:

CLS by BARBRI, formerly known as The Center for Legal Studies, Dallas, Texas