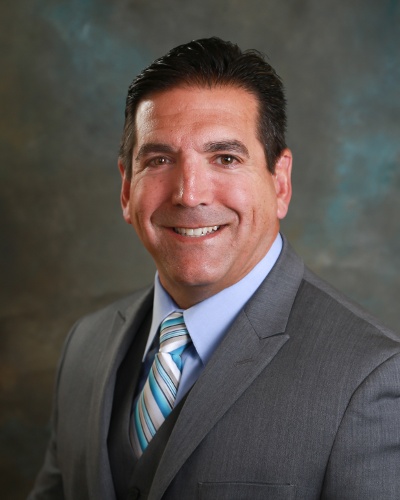 JOE WHITCOMB
Founder and President
Joe Whitcomb is the founder and president of Whitcomb, Selinsky, PC. In addition, he directs the Government Procurement and International Business Transactions practice areas. As a result of his military service as a U.S. Army Ranger and as a non-commissioned officer in the Air Force, he learned mission accomplishment.
After law school, Joe went on to work as a staff attorney for the federal government. There he learned the nuances of administrative law generally and the pains of federal bureaucracy specifically. He has dedicated his legal career to helping individuals and businesses with their interactions with federal and state governments. Most notably, he has dedicated his legal career to helping Veterans with all their legal needs.
BOARD OF VETERANS APPEALS
Joe also represented himself before the Board of Veterans' Appeals in an appeal that took more than five years. As a result, he learned how unnecessarily complex the VA appeals process was and decided to make representing Veterans in this process a priority in his legal practice. As a Veteran business owner, Joe also saw an opportunity to help other Veteran business owners increase their bottom line. He did this by helping them pursue and win government contracts. This has developed into another prominent practice area for WSPC.
VETERAN BUSINESS OWNER
Because he was a Service Disabled Veteran business owner, Joe took his firm through the CVE SDVOSB certification process. After learning how complicated the process was, Joe started representing other businesses in becoming certified VOSBs and SDVOSBs. As a result, he has earned a reputation as an extremely responsive and capable attorney who puts his clients' needs first. He is known for adapting to his client's needs and finding solutions to nuanced problems.
JOE'S MILITARY EXPERIENCE
Joe enlisted as an infantryman for the United States Army Rangers in 1988. In December 1989, his unit, the 1st/75th Ranger Battalion, was part of the "Spearhead" element in Operation Just Cause. Afterward, he performed intelligence support during Operations Desert Shield and Desert Storm. Joe later served his country as a Non-Commissioned Officer in the United States Air Force for three years. He was medically separated from the Air Force in 2005 because of hearing loss.
Master of Laws (LLM) in International Business Transactions, 2016: University of Denver in Denver, Colo.
Juris Doctor, 2007: University of Denver, Sturm College of Law in Denver, Colo.
Master of Science in International Relations, 2005: Troy University, Colorado Springs, Colo.
Bachelor of Science in Social Sciences, 2002: University of Maryland University College, Adelphi, Md.
ADMITTED
Colorado
COURT ADMISSIONS
Supreme Court: Colorado Supreme Court
U.S. District Court: District of Colorado
U.S. Court of Appeals: Tenth Circuit Court of Appeals, Veterans' Claims (CAVC) and Federal Circuit
U.S. Court of Federal Claims
Social Security Administration
Veterans Administration Board of Veterans Appeals (BVA)