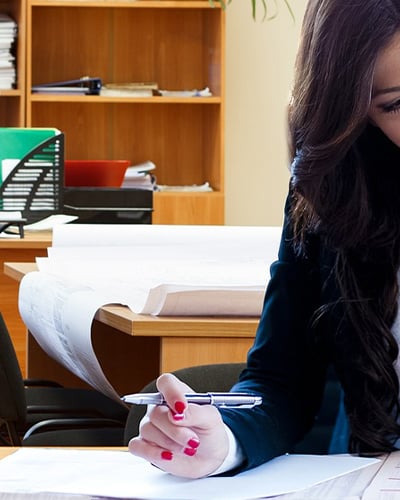 ERIKA CORIA
Claims Advocate – Veterans Disability
Erika is a dedicated and compassionate professional committed to helping veterans access the benefits they deserve. Having suffered injuries while in the military, Erika battled tirelessly to secure her rights and benefits. She understands the frustration experienced throughout the VA benefits claims process. Her experience made her acutely aware of the many veterans and active servicemembers in similar circumstances. Erika realized they may struggle to navigate the complex and often confusing disability benefits system. This inspired her to pursue a career as a Veterans Disability Benefits Case Manager to help these military community members.
Through her experience, Erika has extensive knowledge of the benefits available to veterans and the application process. She works closely with her clients to understand their needs and help them obtain the benefits they are entitled to. Erika works meticulously to ensure the timely submission of appropriate and accurate forms and paperwork. She also prepares and presents well-crafted briefs as required. Erika works tirelessly to ensure that her clients receive the highest possible benefits. Erika is known for her compassionate approach and ability to build strong client relationships. She is always available to answer questions and provide guidance and goes above and beyond to help her clients in any way she can.
EXPERIENCE
Erika is a U.S. Army National Guard veteran. During her time in the Army National Guard, she was responsible for daily administrative tasks, including creating and updating reports, scheduling, and maintaining records and training calendars. Additionally, she provided input for the Foreign Security Force, Coalition Force, Host Nation Force training, and readiness assessments. Erika also ensured team members were administratively ready to deploy, including such documents as wills, emergency notifications, powers of attorney, and more. She also maintained personnel trackers for soldiers abroad to ensure 100 percent accountability for the Unit and State in case of national emergencies or unscheduled deployments.

Growing up, Erika had many friends in the Deaf and hard-of-hearing community. She witnessed their struggles firsthand and saw how difficult it can be to communicate with others. As a result, Erika decided to take ASL classes and Deaf history classes in college to learn more about the culture, history, and struggles of this community. Now, Erika is proficient in American Sign Language and interprets as needed to alleviate communication barriers and ensure both parties are fully understood.

Erika is a native Spanish speaker and also took Spanish throughout her formal education, minoring in Spanish in college. Erika immersed herself in Spanish culture during her Ballet Folklorico and Aztec dancing. Through dancing, she traveled and performed across the U.S., sharing her culture with people. For a decade, she performed at Fiesta Mexicana and Indian Summer.

Erika is working towards her degree in Health/Health Care Administration/Management.
PROFESSIONAL RECOGNITION AND PARTICIPATION
Associate's degree - Pharmacy Technician/Assistant, 2015:

Fisk University, Nashville, Tenn.


American GI Forum, American Legion Post 288