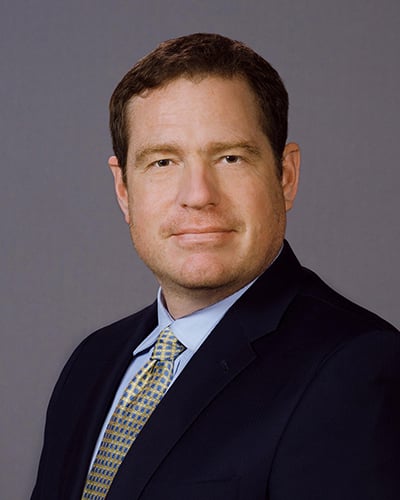 PRACTICE AREAS:
Sexual Assault
Defamation
State and Federal Appeals
NATHAN J.D. VELDHUIS
Senior Litigation Attorney
Nathan began his legal career while in law school interning for the Honorable B. Waugh Crigler, United States Magistrate Judge for the Western District of Virginia (Ret). Nathan has spent his entire career representing people and/or family members and friends of individuals who have been injured or killed through no fault of their own. Nathan has worked on cases from "fender benders" to major catastrophic events caused by the negligence of other people, corporations, or the state and/or federal government. His compassion for his clients gives Nathan a better understanding of those who have experienced, or are experiencing, difficulties due to their injuries. This compassion and understanding, mixed with Nathan's integrity and passion for fairness, is evident when counseling clients, working tirelessly to ensure the best outcome.
As a result of Nathan's unique expertise in aggressively prosecuting personal injury cases and the extreme procedural complexities of the federal court system, cases involving massive corporations, or state or federal governments are often referred to him by other attorneys and he has been able to recover significant compensation for those clients.
Whether a person's injuries or death were caused by state or federal governmental entities such as state hospitals, mental health facilities, or law enforcement; large nursing homes or long-term care facilities; corporations; or other individuals, Nathan is committed to pursuing remedies for the life-changing wrongdoings that have resulted in injuries and/or death.
EXPERIENCE
In addition to his personal injury case load, Nathan also champions the rights of those whose are victims of civil rights violations protected under the United States and the Virginia Constitutions, in addition to cases involving defamation of character, slander or libel actions.
Nathan's compassion for victims extends to cases involving rape and sexual assault occurring in places such as massage parlors, doctors' offices, childcare facilities and/or hotels. He aggressively pursues these cases while ensuring the utmost sensitivity and discretion when in handling these cases, sensitive to his client's experience to these horrifying and deeply personal events. His care and professionalism allow for a level of trust needed to prosecute these cases.
Nathan has served on a number of Boards including the Board of Directors of SARA (Sexual Assault Resource Agency), Board of Directors of the Brain Injury Association of Virginia, Board of Governors of Virginia Bar State Litigation Section (ultimately serving as Chair), and Board of Governors of the Virginia Trial Lawyers' Association among others. He also spent 13 years as an adjunct faculty member and lecturer at the University of Virginia's School of Law with its the Mental Health Law Clinic. Nathan served for six years as a Member of the Virginia State Bar's Standing Committee on Legal Ethics, by appointment of the President of the Virginia State Bar, developing Legal Ethics Opinions and considering modifications to the Virginia Rules of Professional Conduct both of which govern all attorneys in Virginia. Nathan is also a member of the Boyd-Graves Conference (invitation only) which studies the law in Virginia and makes recommendations involving changes to the Rules of the Supreme Court of Virginia and to the Code of Virginia.
Selected Appellate Experience
Nathan has extensive appellate experience. To see a list of these cases, click here.
Samantha Nicholson v. Commonwealth of Virginia, Record No. 200356, June 17, 2021. (Supreme Court of Virginia, on brief amici curiae).

Fiorucci v. Chinn, 764 S.E.2d 85, 2014 Va. LEXIS 144, Oct. 31, 2014. (Supreme Court of Virginia, on brief amicus curiae).
PUBLICATIONS
Nathan has authored and/or co-authored several articles. To read these articles, click here.
SPEAKING ENGAGEMENTS
Nathan is a highly sought after speaker. Below is a list of his most recent speaking engagements. To see a list of his speaking engagements, click here.
Veldhuis, N.J, McConnell, M, Virginia Trial Lawyers Association's Annual "Ethics Phone Seminar" October 30, 2019.
Veldhuis NJ, moderator with panel: Hon. Brodie, Jan, Spohn T, Robinson. Michael, Hon. Stillman J. Bradley: "Achieving Civility in Discovery." Continuing Legal Education with Ethics, Virginia State Bar Annual Meeting, June 2019.
PROFESSIONAL RECOGNITION AND PARTICIPATION
Nathan has participated in numerous professional organizations and events, and has been professionally recognized. To see a list of his recognition and professional participation, click here. Member, Virginia Trial Lawyers Association (2004-present): Member, Board of Governors (2005-2018, 2021-present)
Top 1% of America's Most Honored Lawyers 2023: Recognized by American Registry

Top Attorneys in America 2023: Recoginzed for Excellence

Top 1% of America's Most Honored Lawyers 2022: Recognized by American Registry

Member, Virginia Trial Lawyers Association (2004-present): Member, Board of Governors (2005-2018, 2021-present)

Virginia State Bar Litigation Section, Board of Governors Member (2008-2019):

President (2018-2019);

Vice President (2017-2018); Treasurer (2015-2017); Chair, Midyear Legal Seminar, Madrid, Spain (2013-2014)

Member, Virginia State Bar's Standing Committee on Legal Ethics (July 2015-2021)
PROFESSIONAL AND CIVIC AFFILIATIONS
Nathan has numerous professional and civic affiliations. To see a full list of his affiliations, click here.
Member, Virginia State Bar (2004-present) and Member, District of Columbia Bar (2014-present)
Member, Virginia State Bar's Judicial Candidate Evaluation Committee (2023-present)

Member, Virginia State Bar's Standing Committee on Legal Ethics (two 3-year terms, July 2015-July 2021)

Member, Boyd-Graves Conference (2014-present)

Member, D.C. Trial Lawyers Association (2014-present)
Juris Doctor, 2004: George Mason University School of Law, Arlington, Va
Visiting student, 2003-2004: University of Virginia School of Law, Charlottesville, Va.
Master of Arts Degree in Biomedical Ethics, 2001: University of Virginia Graduate School of Arts Sciences, Charlottesville, Va.
Bachelor of Arts in English Literature and Philosophy, 1998 - magna cum laude: Liberty University, Lynchburg, Va.
Commonwealth of Virginia

District of Columbia
All State Courts in Virginia
All U.S. District Courts in Virginia:

Eastern District of Virginia and Western District of Virginia
Fourth Circuit Court of Appeals
Superior Courts District of Columbia