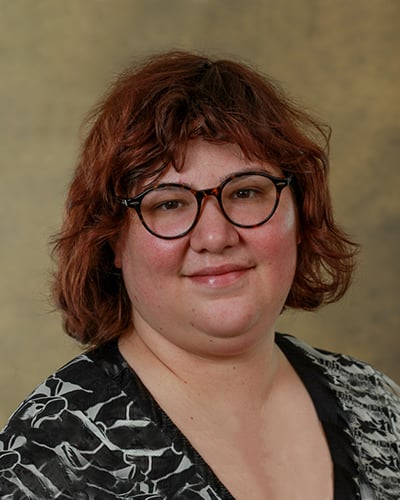 ELIZABETH VANDERVELDEN

Receptionist and Intake Lead - Social Security Disability Benefits
Elizabeth has always had a passion for supporting people in need and helping them obtain the necessary resources to be successful in life. This passion led Elizabeth to volunteer at the Ronald McDonald House Charities of Central California, where she performed administrative tasks and assisted with the intake of visitors and customers, and with the Big Brother and Big Sisters of Central California, where she mentored young children helping them build academic and social skills.
Alongside her growing passion for helping others, Elizabeth discovered her interest in the legal profession, especially in the procedures and practice of the law. Combining these passions, Elizabeth plans on attending law school in the future and is looking forward to using her voice to help individuals and larger causes.
As the firm's receptionist, Elizabeth is an integral part of the Whitcomb, Selinsky, PC family. Her ability to connect with and support people allows her to build strong foundational relationships with all clients whether in person or over the phone. Additionally, Elizabeth works closely with the paralegal team to support the firm's attorneys.
EXPERIENCE
Elizabeth is a proud veteran, serving in the U.S. Navy for four years. During this time, she served in various positions including supervising a team of ten data specialists and supporting internal and multinational training exercises.
Additionally, Elizabeth has worked closely with Social Security Disability Claims where she filed initial claims for current and incoming clients and claims appeals. During this time, Elizabeth maintained more than 200+ social security cases.
PROFESSIONAL RECOGNITION AND PARTICIPATION
Elizabeth has participated in numerous professional organizations and events and has been professionally recognized.
National Psychology Honors Society - Psi Chi (2015)
Community College Honors Society - Phi Theta Kappa (2012)
Bachelor of Arts in Psychology, 2016: University of Colorado Denver, Denver, Colo.
Associate of Arts in Psychology, 2014: Community College of Aurora, Denver, Colo.
Psi Chi (2015-present)

Society for Collegiate Leadership and Achievement (2014-present)

Phi Theta Kappa (2012-present)