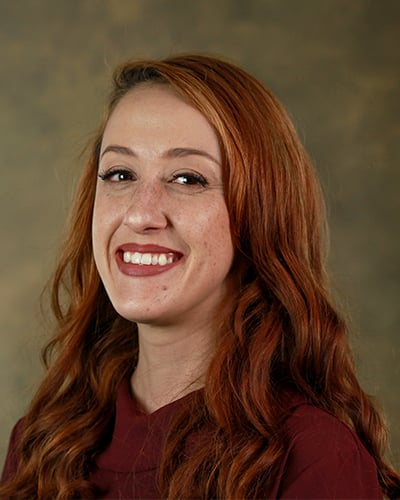 SOPHIA RUTLEN
Legal Assistant


Sophia has always enjoyed helping others. Wanting to make a positive impact on her community, Sophia helped manage a small coalition of people who provided soup and other essential items to the homeless community in San Diego, California. Many people in the homeless community were military veterans who were ignored and largely discarded by society. This deeply impacted Sophia and she decided to build a life and career in the legal field with a focus on helping military veterans.
Sophia's ability to easily relate to others and demonstrate sincere empathy makes her a vital part of the legal team. As a legal assistant, Sophia is responsible for operational and administrative duties and accounting functions. She interacts with the clients regarding their billing and collections, answering any questions that may arise. Additionally, Sophia supports the paralegal and case management team with any case-specific tasks to help make the firm run smoothly. By helping make the legal process as easy as possible for clients, peers, and attorneys, Sophia knows she is making a difference in her community.

EXPERIENCE
Outside of her professional career, Sophia is an accomplished musician playing the violin, viola, guitar, ukulele, and mandolin. As a classical violinist, a passion she has pursued for more than 25 years, she has entertained audiences at corporate events, wedding, galas, festivals, and other occasions. For five years, Sophia shared her passion for music by providing classical violin lessons to students from varying backgrounds and age groups.
Wanting to expand her musical knowledge, Sophia is learning to play the piano. When Sophia is not at the office or practicing an instrument, she enjoys spending quality time with her family.
SPEAKING ENGAGEMENTS
Below is a list of Sophia's most recent speaking engagements.
Master of Ceremony for October Fest in San Diego, Calif (2016 – 2018)
Associate of Science in Human Biology, 2018: Cuyamaca College, San Diego, Calif.
Associate in Art in Computer Graphic Design, 2010: Coleman University, San Diego, Calif.