Ussama A. Mando sought judicial review of the Commissioner of Social Security's decision that he was not "disabled" under the Social Security Act. Mr. Mando and the Commissioner consented to proceed before a U.S. Magistrate Judge. Mr. Mando disagreed with the Administrative Law Judge's ("ALJ") residual functionality capacity assessment and treatment of his statements. The United States District Court, District of Oklahoma agreed with Mr. Mando. It reversed the Commissioner's decision and remanded the case for further review.
Social Security Disability Standard
The Social Security Act was signed into law in 1935 by President Franklin D. Roosevelt. The Act provides benefits to disabled adults and children with limited resources. The Act defines disability as the inability to engage in substantial gainful activity due to a physical or mental impairment that can result in death or has lasted for at least 12 months. The claimant "bears the burden of establishing a disability" and showing that he or she can no longer engage in their prior work activity. If the claimant satisfies this requirement, the burden is then shifted to the Commissioner to show the claimant can perform a different type of work and that type of job exists in the national economy.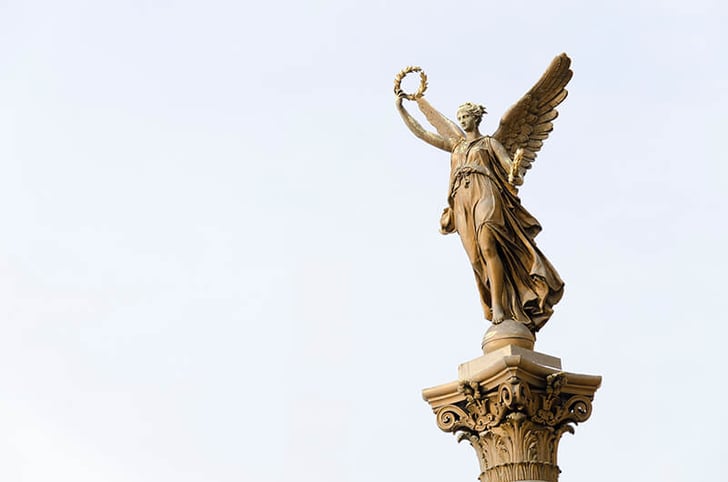 Judicial Review
The court reviewed the Commissioner's final decision to determine if there was "substantial evidence supporting the factual findings." Mr. Mando raised two issues on appeal. He argued that the ALJ failed to consider and analyze relevant medical evidence, and that it failed to consider Mr. Mando's limited cervical mobility. He also argued the ALJ failed "to consider pertinent evidence which supported Plaintiff's statements."
Plaintiff's History
Mr. Mando was in a motor vehicle accident on March 10, 2015, that led to back and neck problems. After reviewing his MRI, Mr. Mando's doctor suggested surgery, but Mr. Mando opted for physical therapy instead. Neither physical therapy nor steroid injections were helpful in relieving the numbness and pain in his extremities. He stated he had "extremely limited motion in his neck." He testified that he intended to have surgery as recommended by the surgeon, Dr. de la Garza. A vocational expert provided additional support for Mr. Mondo's claim, stating that work as a restaurant manager and other light/sedentary work would be precluded if Mr. Mando is required to take frequent breaks from work and lie down.

Mr. Mando sought medical treatment for neck and back pain after his car accident in 2015. MRI's indicated he suffered from disc herniation, disc protrusion, degenerative changes in the lumbar spine, stenosis, and "varying degrees of moderate facet arthropathy." He received regular steroid injections to treat his neck and back pain but stopped in July 2016 because it was causing him vision complications. Mr. Mando sought medical assistance from several healthcare professionals. Dr. Knight treated Mr. Mando after his car accident until June 2016. Surgeon Dr. Remondino gave him a physical exam where he learned that Mr. Mando suffered from a diminished cervical range of motion and pain that worsened with time. Dr. Budrich and Dr. Metcalf also examined Mr. Mando in 2016. They were the only physicians with opinions that did not favor Mr. Mando. Dr. Budrich believed that Mr. Mando's report of pain and activity level were "only partially consistent with the medical evidence and could "return to his past work." Dr. Metcalf agreed Mr. Mando's complaints of pain and activity level were "partially consistent with the medical evidence." In June 2017, Dr. Megan Meir of the Oklahoma Sports and Orthopedics Institute diagnosed Mr. Mando with "worsening chronic C-spine and L-spine pain secondary to degenerative disc and joint disease with radiculopathy.
Analysis
Mr. Mando argued the ALJ failed to properly consider the entirety of medical evidence and did not properly assess Mr. Mando's residual functional capacity ("RFC"). The U.S. District Court noted several mistakes by the ALJ. The ALJ noted Dr. Meier conducted no neck or back examinations, but the record shows he diagnosed Mr. Mando as having a "worsening" spine condition. An MRI conducted on June 5, 2017 showed "multilevel cervical spondylosis," and "degenerative disc and posterior facet joint disease."

The case,

Hardman v. Barnhart, 362 F.3d 676, 681 (10th Cir. 2004)

, noted MRI evidence was "crucial to an evaluation of whether objective medical evidence supported claimant's allegations of pain and limitation." However, the ALJ did not consider the MRI in Mr. Mando's evaluation. His 2017 medical records indicate his condition did not improve. Also, the ALJ's assessment of Mr. Mando's RFC did not include an analysis of his latest medical assessments. He instead relied on Mr. Mando's earlier treatment, which the ALJ described as having "essentially no neck or back treatment."

Mr. Mando argued the ALJ "made little attempt to explain how the evidence supported his conclusions. The court noted the evidence did not show how the ALJ resolved evidentiary conflicts. Instead, the ALJ relied primarily on Dr. Nudrich and Dr. Metcalf's 2016 assessments of Mr. Mando's condition. However, neither of the two doctors considered Mr. Mando's worsening condition when they made their opinions on his condition. The court said that the ALJ "may not pick and choose among uncontroverted evidence." In this regard, the court cited

Clifton v. Chater, 79 F.3d 1007, 1009 (10th Cir. 1996), which held that

the ALJ must consider all of the evidence. The ALJ is not required to discuss every piece of evidence but must "discuss the uncontroverted evidence he chooses not to rely upon, as well as significantly probative evidence he rejects."
Conclusion
The United States District Court in Oklahoma reversed the Commissioner's decision denying Mr. Mando's disability claim and remanded the case to the Social Security Administration for a complete re-evaluation of the claim and all of the available evidence. For more information on this case or for assistance with your social security disability claim, contact Whitcomb, Selinsky.