Francis "Skip" Townsend was a Vietnam-era Veteran who served in the United States Navy. He was a family man with three grown children and was proudly married to his wife, Karen, for more than 48 years. He owned his own business as an electrician but was now retired and enjoying his grandchildren and the outdoors. His photo in his obituary shows his wearing his Shriner's hat. His wife describes him, in the negligence death claim papers filed on May 2, 2019, in the U.S. District Court of Florida, as "her rock." He took care of her and drove her to all her doctor's appointments.
FTCA Action
In the Federal Tort Claims action filed by her attorney, Mrs. Townsend alleges that her husband's death was due to "negligence and professional malpractice in connection with medical care provided to Francis Townsend by the Department of Veterans' Affairs at the Malcom Randall VA Medical Center."[1]
The Federal Tort Claims Act (FTCA) was passed by the United States Congress and signed into law following the 1945 crash of a B-25 military plane into the Empire State Building. The crash occurred on foggy November morning and while the building sustained little structural damage, 11 people were killed. This prompted Congress to include a section in the 1946 Legislative Reorganization Act that enacted the Federal Tort Claims Act giving American citizens the right to sue the United States government for the first time ever. Congress allowed it to be applied retroactively so that the families of the Empire State Building airplane crash victims could sue the United States and seek recovery. [2]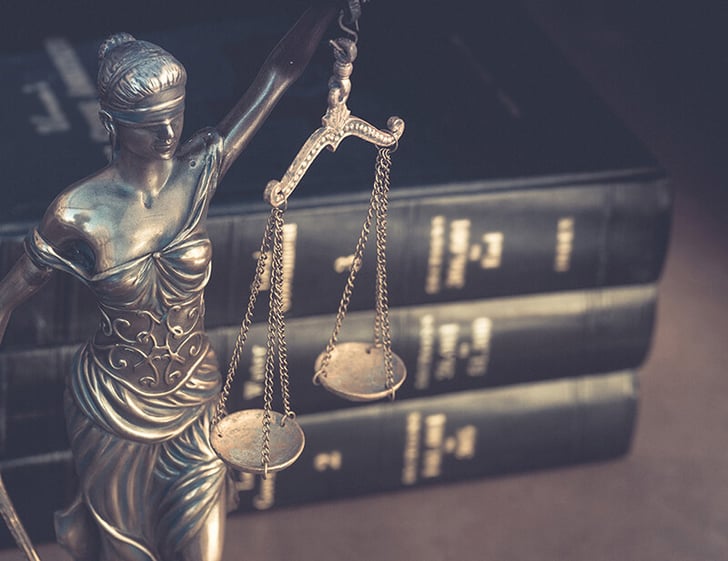 Medical History
For several years Mr. Townsend had been seeking treatment at the Malcom Randall VA Medical Center for what doctors there diagnosed as Crohn's disease. In the complaint, it states: "On or about April 17, 2018, Francis Townsend was administered the Capcam (PillCam SB.3) by the VA Medical Center. He was not administered a patency capsule, which should have been administered prior to the Capcam due to his history of Crohn's disease."
Unfortunately, the Capcam, a capsule endoscopy, was never expelled by Mr. Townsend as it should have been. While a nurse attempted to reach him the next day on April 18, 2018, she was unsuccessful and left no message. A week later on April 24, 2018, a nurse again tried to reach Mr. Townsend and scheduled a follow-up appointment on May 17, 2019. According to the complaint, "No mention or inquiry was noted about whether the Capcam had been eliminated or recovered."
On May 8, 2018, Mr. Townsend was in trouble. He returned to the Malcolm Randall VA Center in intense pain where emergency surgery was performed. The unexpelled CapCam had lodged in his small intestine and perforated his bowel. On May 27, 2019, Mr. Townsend died at the Malcolm Randall VA Medical Center.
On Sept. 27, 2018, Mrs. Townsend followed the provisions of the FTCA and sent a letter to the Dept. of Veterans' Affairs along with her completed SF-95 document.
VA Claim
Standard Form 95 is used to present claims against the United States under FTCA for property damage, personal injury, or death allegedly caused by a federal employee's negligence or wrongful act or omission occurring within the scope of the employee's federal employment. These claims must be presented to the Federal agency whose employee conduct gave rise to the injury. It is not required to sue the form, but it simplifies providing all the needed information.
According to the Dept. of Justice website, "A completed form must state a claim for money damages in a "sum certain" amount (that is, a specific amount) claimed for personal injury, death, or injury to or loss of property. In addition, if a sum certain is not specified in Standard Form 95 block 12d, or in accompanying information, a submission cannot be considered a valid presentation of a claim. The completed Standard Form 95 must be presented to the appropriate federal agency within two years after the claim accrues."
VA's Response
On March 28, 2019, Ms. Kristin Nelson, Deputy General Counsel for the Veterans Affairs sent a certified letter to Mrs. Townsend's attorney denying the FTCA claim along with this explanation:
"The Federal Tort Claims Act (FTCA), 28 U.S.C. §§ 1346(b) and 2671-2680, under the claim was filed provides for monetary compensation when a Government employee, acting within the scope of employment, injures another by a negligent or wrongful act or omission. Medical negligence means there was a breach in the standard of care and that breach proximate caused an injury. The standard of care is the level at which similarly qualified medical professionals would have managed the care under the same or similar circumstances.
Our review concluded there was no negligent or wrongful act on the part of an employee of the Veterans Affairs (VA) acting within the scope of employment that caused Mr. Townsend or your client compensable harm. Mr. Townsend was given instruction to return if he did not pass the capsule. Accordingly, we deny the claim(s)."
Ms. Nelson advised Mrs. Townsend's attorney on the logistics of pursuing a claim in a Federal District Court where a combination of state and Federal law would be applied. The litigation must be filed within six months of receiving the denial. Ms. Nelson also advised that the proper defendant was the United States, not the Dept. of Veterans Affairs.
The United States has not yet filed a reply to Mrs. Townsend's complaint for negligence. She is seeking compensation for pain and suffering, loss of enjoyment of life totaling $5,000,000.00; and wrongful death totaling $5,000,000.00.
[1] Townsend v. United States, No. 1:19-cv-00082-MW-GRJ (2019)
[2] https://en.wikipedia.org/wiki/Federal_Tort_Claims_Act