The four adult children and wife of William Mann, Jr., used the Federal Tort Claims Act (FTCA) to recover damages from the United States Government for medical malpractice and wrongful death for failure to diagnose lung cancer that resulted in the painful and premature death of their father.
Undiagnosed condition by doctor
In 2011, Mr. Mann had a physical exam at the Syracuse Veterans Affair hospital that included having a chest x-ray taken. At that time, the doctor examining the x-ray had the duty to correctly interpret it. Unfortunately, he didn't because the x-ray showed Mr. Mann had a mass in one of his lungs that was already the beginning of lung cancer. Had he begun treatment at the time in 2011, he may have had the chance of eradicating the cancer in his lung.
It wasn't until four years later in 2015 when the lung cancer had spread and metastasized to Mr. Mann's spine that doctors diagnosed the cancer. After Mr. Mann's slow and painful death, his children and wife successfully sued the Government on his behalf. Their claims of medical malpractice were upheld and they were awarded $1,469,084.10 million dollars.
Pain and suffering damages awarded to the family
The Court awarded $1,250,000 for pain and suffering to be split among Mr. Mann's heirs. Each of the children received $25,000 in pecuniary damages. The widow of Mr. Mann was awarded $20,000 for loss of consortium even though Mr. Mann had filed for divorce from her. Funeral costs of over $7,000 were awarded along Medical costs in the amount of $91,000 were also awarded.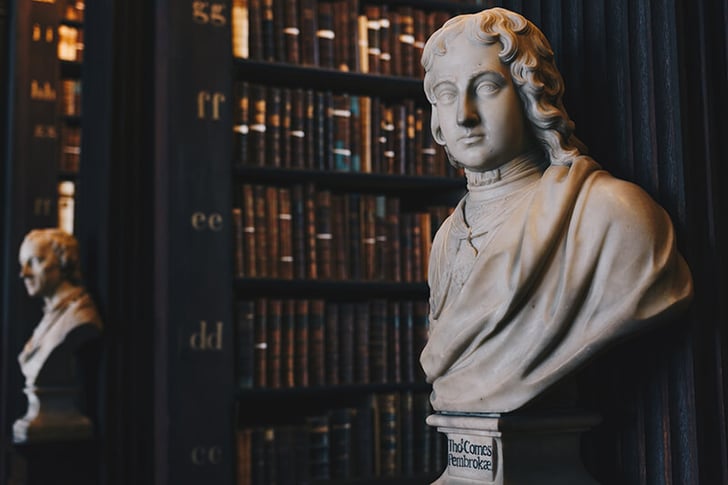 How the Federal Tort Claims Act came to be
The Federal Tort Claims Act ("FTCA") is a 1946 federal statute that permits private parties to sue the United States in federal court for most torts committed by persons acting on behalf of the United States.1 There are four elements to tort law: duty, breach of duty, causation, and injury. In order to claim damages, there must be a breach in the duty of the defendant towards the plaintiff, which results in an injury. The three main types of torts are negligence, strict liability (product liability), and intentional torts. The FTCA exempts, among other things, claims based upon the performance, or failure to perform a "discretionary function or duty."[1] The FTCA also exempts a number of intentional torts.
Proper procedure and venue is required
Prior to filing a FTCA claim, the government agency must be given written notice of the alleged tort. A SF-95 may found on line and may be used – although not mandatory -- to make that part of the FTCA process easier. The claim must be made within two years of the alleged tort taken place and the suit must be filed within six months of the government agency denying the claim. The VA's SF-95 claim is found here. A claim must be filed in the proper venue which is the federal district court, not the Court of Federal Claims.
FTCA applies state law
The Court in the Mann case looked at whether the VA medical professionals provided Mr. Mann with the standard of care due to him according to New York law. "To satisfy New York's standard of care, a physician's obligations to his patient are to possess at least the degree of knowledge and skill possessed by the average member of the medical profession in the community in which he practices, to exercise ordinary and reasonable care in the application of that professional knowledge and skill, and to use his best judgment in the application of his knowledge and skill. Under New York law, a defendant's negligence qualifies as a proximate cause where it is a substantial cause of the events which produced the injury." Mann v. United States, 300 F. Supp. 3d 411 (N.D.N.Y. 2018)
Judge says VA failed to meet standard of care
In her decision, Judge Mae D'Agostino, an Adjunct Professor at Albany Law School where she teaches Medical Malpractice, didn't mince words about the care Mr. Mann received. "Evidence at bench trial established that Department of Veterans Affairs (VA) radiologist failed to meet standard of care in New York in reviewing veteran patient's chest x-ray, and that such failure was a proximate cause of veteran's death from lung cancer, and thus United States was liable for medical malpractice and wrongful death based on radiologist's failures in treating veteran patient; failure to identify a lesion in veteran's chest x-ray and to order follow-up testing constituted a departure from "good and accepted medical practices" for a radiologist in New York, and, had the cancer been properly detected at time radiologist viewed his x-ray, veteran would have had a seventy percent chance of survival at five years through surgical treatment alone, in contrast to the untreatable nature of the cancer when it was ultimately diagnosed over three years later. N.Y. EPTL § 5-4. Id. at 411 (N.D.N.Y. 2018)
Government's presentation of defense was imprudent
Judge D'Agostino also criticized the way the government presented the case. "The Government contested liability at trial and in its post-trial brief, but it would have been prudent for the Government to admit liability. The Government did not call a single witness to refute liability. In the Court's view, the medical malpractice of the defendant is flagrant, totally below any acceptable level of care, and in this case it was fatal. The attempt by the Government to argue that Rome Hospital's similarly unacceptable failure to diagnose the lung tumor was an intervening cause is disingenuous, as the actual diagnosis of lethal lung cancer was made only six months later and Plaintiffs' expert stated that at the time Rome Hospital performed the chest x-ray, Mr. Mann's diagnosis was already Stage IV metastatic cancer. At that time, the Court concludes that Mr. Mann was already a dead man walking. For all of the aforementioned reasons, the Court finds that Plaintiffs proved their claim of medical malpractice and wrongful death." Id. at 420 (N.D.N.Y. 2018)
Purpose of FTCA
The FTCA was enacted to provide relief for people and their families who have been injured or lost property because of the actions of government employees. The money received will bring back their father nor is the money nearly sufficient to pay for their pain but it may alleviate some of the void with the loss of their father.
If you have a legal issue you need help with, the attorneys at Whitcomb, Selinsky Law PC would love to share their expertise with you. Please call (303) 543-1958.
1 August 2, 1946, ch.646, Title IV, 60 Stat. 812, 28 U.S.C. Pt.VI Ch.171 and 28 U.S.C. § 1346