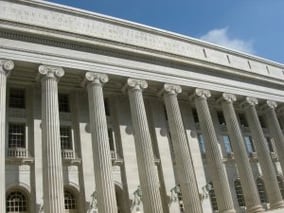 If your Social Security disability claim is denied at the hearing level and then by the Appeals Council, your case is ready for Social Security federal district court review. RMDLG's disability attorneys have placed a big focus on federal court review, which distinguishes us from most attorneys in Colorado and the country. According to the Social Security Administration, fewer than *20 percent of cases that were eligible for federal court review in 2010 were ever filed.
However, of those 20 percent, federal judges found reversible ALJ error in 49 percent of cases.* Many claimants simply give up and many social security disability attorney have chosen to avoid this va disability appeal success rate area of practice, perhaps because it is time-consuming and requires the attorney to study and remain familiar with current trends in case law.
The social security disability attorneys at RMDLG welcome this challenge and have filed more than 50 district court cases in the past 18 months. So, if you are notified that the Appeals Council has denied review of your Administrative Law Judge (ALJ) decision and your current attorney does not agree to represent you at the federal district court, please call us for a free consultation. As with all Social Security cases, we will not charge you a fee unless and until you win. So call us at 303-534-1958 and get started today.