Ms. Norma Jean Garza filed suit against the Social Security Administration in the federal District Court of New Mexico to reverse an Administrative Law Judge (ALJ)'s decision denying her social security disability benefits. Ms. Garza's application for social security disability benefits was based upon a traumatic experience that happened while she was working as a bus driver. She attempted to support her case through examinations and opinions of health professionals, but their opinions and examinations were insufficient to persuade the District of New Mexico court to decide in her favor.
Background
Ms. Garza worked for the City of Albuquerque for over fifteen years. She stopped working and filed a claim for social security disability benefits after she experienced a traumatic event while working. An intoxicated man kicked the tires of the bus she was driving. She accidentally ran over his legs and doctors had to amputate both legs. She subsequently filed a claim for social security disability benefits in May of 2015 due to "Depression and Anxiety (PTSD)."
The Social Security Administration ("SSA") ALJ denied Ms. Garza's claim in November of 2015. The ALJ found that Ms. Garza's limitations "would not prevent her from performing past relevant work as a bus driver." She responded by filing a request for reconsideration in May of 2016. Unfortunately for Ms. Garza, her claim was again denied by the SSA based upon a finding that she could still perform work that was less demanding than her former job.
In December 2017, she appeared at a hearing before an ALJ, but the judge concluded she was not disabled. Ms. Garza then petitioned the United States District Court, District of New Mexico for relief. The District Court entered its decision on December 30, 2019.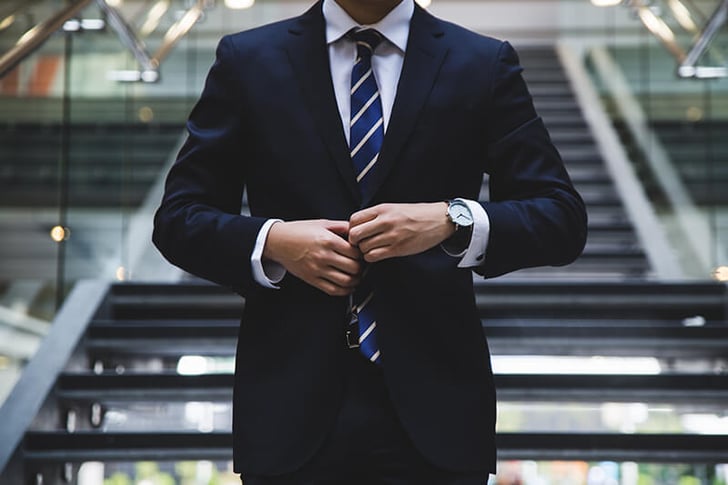 The SSA Disability Evaluation Process
Applicants of disability benefits must prove they are unable to engage in any gainful activity due to a medically determinable physical or mental impairment for a period of at least 12 months. Disability applicants must prove three of four elements of a Social Security disability claim in order to be approved for benefits. Applicants must show:
They are not engaged in a "substantial gainful activity;"
They have a medically severe impairment or combination of impairments; and either
The impairment is equivalent to a listed impairment, or
The impairment or combination of impairments prevents applicants from performing past work.
Once the applicant has proven three or four of the possible elements of a claim, the burden of proof shifts to the Commissioner of the SSA to show the claimant has sufficient capacity to "perform other work in the national economy in view of age, education, and work experience."
The ALJ's Decision
The ALJ found Ms. Garza satisfied the first two elements of her claim in the disability evaluation process. The ALJ found she did not engage in any "substantial gainful activity since the date of her disability" and she was found to have "severe" impairments. Ms. Garza was found to have PTSD as well as a "mild neurocognitive disorder with anxiety." The ALJ found no impairment that was equivalent to a listed impairment.
The ALJ also decided that Ms. Garza had the "residual functional capacity" ("RFC") to "perform a full range of work at all exertional levels." The work she was qualified to work, however, was very limited. It was restricted to not driving, medium work, making simple work-related decisions, and workplace with few changes, no interactions with the public, and only occasional interactions with coworkers.
The ALJ noted that some of Ms. Garza's statements regarding the effects of her disability were inconsistent with the medical evidence on record. This conflicting evidence created doubts that Ms. Garza's was fully disabled and entitled to receive disability benefits. There was also evidence that Ms. Garza showed interest in leaving her work position prior to the onset date of her disability.
In 2014, she suffered instances of vertigo and "non-cardiac chest pain." Ms. Garza suffered from "anxiety related to work" on the onset date of her disability and at the time said that she planned not to work for two weeks.
Ms. Garza saw psychiatrist Paryaneh Bakhtiar, M.D. a few months after her onset date. Dr. Bakhtiar noted in April 2015 that Ms. Garza's period of incapacity would last "two or three months." However, Dr. Bakhtiar's opinion changed a month later and stated on an application for disability benefits that Ms. Garza was "totally disabled from April 1, 2015 through ongoing."
Dr. Bakhtiar also classified Ms. Garza as having a "complete inability to function" outside her home, had limitations in mental function, and had episodes of deterioration in work or work-like settings. The ALJ gave no weight to the changed medical opinion, however. The ALJ explained it was because "it was not sufficiently well-explained" and was inconsistent with the evidence.
The ALJ found opinions from other health professionals insufficient to decide in favor of Ms. Garza as well. The opinions of Kevin Heiskala, a licensed clinical social worker was given "no weight" because the statements as to Ms. Garza's limitations were not well-explained, inconsistent, and did not provide enough factual support.
The opinion of a consultative psychologist that performed a mental status exam on Ms. Garza was given "moderate" weight. The psychologist, Dr. Wynne, was considered an acceptable medical source whose opinion was consistent with the medical record. However, the ALJ noted Dr. Wynne did not examine all of Dr. Garza's medical records and the opinion was based on subjective reports.
Social Security Disability Claim Conclusion
Based upon inconsistent opinions and evidence from medical professionals and Ms. Garza, the court denied Ms. Garza's disability claim. The U.S. District Court, District of New Mexico concluded that the ALJ applied the correct legal standards and that her findings were supported by the evidence.
Perhaps the outcome of this case would have been different if legal counsel had met with the expert witnesses to review and discuss their evidence and prospective testimony prior to trial, and if they reviewed all of the evidence with Ms. Garza and then questioned her about any discrepancies in her prospective testimony.
The goal is to ensure that none of the witnesses are surprised by any expected questions, that they understand all of the evidence and what they must prove, and that they respond to questions by truthfully answering in a clear and concise manner.
If you are considering filing a social security disability claim, or if the SSA has denied your disability claim, call Rocky Mountain Disability Law to discuss your case. If you choose to retain us, our social security attorneys can maximize your chance of receiving benefits.