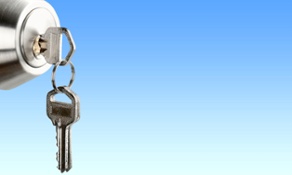 On January 13, 2020, Attorney General William Barr labeled the December 2019 attack by a Saudi aviation student at a naval air station in Pensacola, FL, an act of terrorism. AG Barr and FBI Deputy Director David Bowdich publicly requested Apple Inc. to unlock two iPhones belonging to Mohammed Saeed Alshamrani, with the hopes that doing so will provide more information about his radicalization.
AG Barr called on Apple to find a way to crack the encrypted phones in a high-profile request that escalated a
battle
between tech firms and the government over how to best balance digital security with the imperatives of
criminal investigations
. "This situation perfectly illustrates why it is critical that the public be able to get access to digital evidence," Barr said. He called on technology companies to find a solution and complained that Apple had provided no "substantive assistance," a charge that the company strongly denied, saying it had been working with the FBI since the day of the shooting.
Naval Station Attack
Second Lt. Mohammed Alshamrani, a member of the Saudi air force who was training with the U.S. military,
posted anti-U.S. messages
on social media about two hours before he opened fire in a classroom at Naval Air Station Pensacola on December 6. The gunfire lasted about 15-minutes before Alshamrani was killed by responding sheriff's deputies.
During the attack, Alshamrani made statements critical of U.S. military actions overseas and fired shots at a picture of President Trump, officials said. In the weeks beforehand, the gunman used social media to blame the U.S. for crimes against Muslims, officials said, issuing a warning on the anniversary of 9/11 that "the countdown has started."
Investigators have found no evidence that Alshamrani had co-conspirators in the U.S. or that he was inspired by one specific terrorist group, FBI Deputy Director Bowdich said. The FBI interviewed more than 500 of his friends, classmates and other associates, and analyzed more than 42 terabytes of digital information,
he said.
However, Justice Department officials said only a look at data and communications on the gunman's phones could help them say for certain whether he discussed his plans with others.
Apple's Response
Apple, in a statement released on January 13, said it always worked cooperatively with law enforcement to help in investigations and that it rejected AG Barr's characterization that it hadn't provided substantial assistance. "Our responses to their many requests since the attack have been timely, thorough and are ongoing," an Apple spokesman said.
In response to several legal requests, the company quickly provided a "wide variety of information" when first contacted by law enforcement last month, "including iCloud backups, account information and transactional data for multiple accounts," the spokesman said. Only last week did the FBI notify Apple that more assistance was required and alerted the company of a second phone investigators couldn't access, the spokesman said, adding that "early outreach is critical to accessing information and finding additional options."
The Justice Department has increasingly highlighted the difficulties investigators face in accessing encrypted communications for suspects ranging from terrorists to child predators. Apple and other tech firms have said they help authorities wherever possible, but that creating vulnerabilities in their encrypted products would jeopardize broader internet security and make users less safe from cybercriminals.
AG Barr's public request came a week after the FBI's general counsel sent a letter to Apple asking for assistance in accessing material on Alshamrani's phones. Officials said investigators secured a court order within a day of the shooting but waited a month to contact Apple because they were trying to exhaust other options to attempt to unlock the phones, which the gunman had damaged. Despite the increasing pressure coming from the Justice Department, it's unlikely that Apple will sway in its resolve as it describes privacy as one of the company's
core values.
Justice Department's Frustrations
The news conference was AG Barr's latest attempt to apply pressure on technology companies for widely adopting encryption standards that law-enforcement officials have long complained make it difficult for them to unlock digital data belonging to a criminal suspect, even with a court order.
"We don't want to get into a world where we have to spend months and even years exhausting efforts when lives are in the balance," AG Barr said. "We should be able to get in when we have a warrant that establishes that criminal activity is under way." AG Barr notably declined to say whether the Justice Department is considering seeking a court order to compel Apple to help authorities unlock the devices linked to the Pensacola shooter, which are an iPhone 7 and an iPhone 5.
AG Barr's comments could reignite the tensions between the government and tech companies, similarly to the battle that took place when the Justice Department
tried to force Apple to create a software update
that would break iPhone's privacy protections to gain access to a phone linked to a slain gunman responsible for the 2015 terrorist attack in San Bernardino, CA. Apple refused to comply, and the FBI found a
third party that was able to unlock the device
.
In defending its refusal to unlock the iPhones of the San Bernardino shooters, Apple said, "For years, cryptologists and national security experts have been warning against weakening encryption. Doing so would hurt only the well-meaning and law-abiding citizens who rely on companies like Apple to protect their data."
New Review Process
Because U.S. and Saudi officials missed signs of Alshamrani's possible extremist views, the shooting drew attention to screening procedures and security concerns surrounding the more than 5,000 international military service members, including approximately 850 Saudis, who come to the U.S. each year for training. In response to this particular shooting, the U.S. unenrolled the remaining 21 Saudi cadets stationed at the Pensacola Naval Air Station and ordered them to return to Saudi Arabia.
As early as December 10, 2019,
the Pentagon ordered a broad review
of vetting procedures for international students who participate in training on U.S. military installations and demanded the process be strengthened. The Defense Department is expected to announce findings of a Pentagon review of its procedures as soon as this week. Among the conclusions, according to defense officials, is that U.S. officials now will examine the social-media history of training candidates as part of the review process.