Let Our Disability Law Experts Help You With Your Social Security Or Veterans Disability Benefits Claims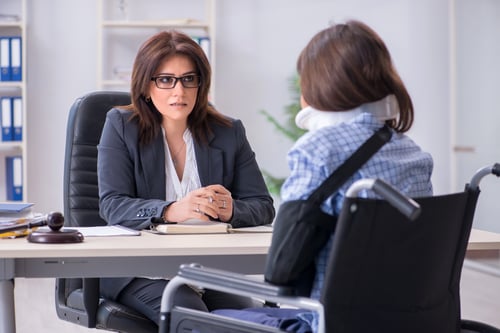 The Rocky Mountain Disability Law Group has represented thousands of claimants before the Social Security Administration and veterans with service-related injuries to the Veterans Administration.
The Rocky Mountain Disability Law Group serves our clients from the beginning of the disability claim process through the award of benefits.
•

We will help you file your disability application

•

Guide you through the initial process

•

Appeal your initial denial to an administrative law judge

•

Or take your claim all the way to Federal District Court
Our commitment is to make the process of applying for disability benefits as easy for you as possible. Let us help ease the task and confusion of applying for disability benefits, which can be cumbersome and overwhelming when trying to work with the federal government and various agencies.
At Rocky Mountain Disability Law Group, our goal is to win your case as fast as possible. Our commitment is to provide you with the personalized services necessary to ensure your case is fully developed at all stages of the disability application process.
Whether you are thinking of applying for disability benefits, are waiting to see a judge about your case, or have been denied by a judge, contact us today and let us help you with your disability claim.
• Social Security Disability Benefits
• Comprehensive Legal Services for Veterans and Veteran-Owned Businesses
From slips and falls to animal attacks, accidents occurring on personal and commercial property can happen any time. Sometimes these accidents are at no fault of the property owner. However, if the owner is negligent in maintaining the property and that negligence caused your injury, you may be able to pursue a premises liability claim or lawsuit.